As beauty editors, we're willing to try pretty much anything in the name of beauty, but when the prospect of testing snail slime skincare cropped up, we'll admit to being a little sceptical/confused/downright grossed out. In fact, discussing the idea of massaging snail slime onto our faces initially garnered a resounding 'not a chance'. When we started doing our research however we found ourselves increasingly converted…
As it happens, we actually put a lot of weird ingredients on our faces anyway – the likes of lanolin (sheep wool oil), ambergris (whale vomit), carmine (insect scales), and guanine (fish scales) crop up in a surprising amount of everyday beauty products. Korean brands just happen to be a little more transparent about promoting the contents and singing the praises of their formulations. 
As for the answer to the burning question 'is snail slime good for the skin?' – the answer, quite simply, is yes. Here's the theory: The slime excreted by snails (known as snail mucin) helps them to heal cuts and protect against bacteria and UV rays. It's rich in proteins, hyaluronic acid, anti-microbials, and copper peptides, which (for human use) help to stimulate the production of collagen and elastin, protect from free radicals, soothe inflammation, repair damaged tissues, and improve hydration – leading to clearer, brighter, smoother skin.
Given that it's appropriate for pretty much every skintype (it's as beneficial for fading acne scars and dark spots as it is smoothing wrinkles), snail mucin is a big-time ingredient in the world of Asian skincare, where visits to snail spas are not uncommon. Because popping over to Seoul for a snail facial probably isn't on your agenda anytime soon, we've debriefed on five snail products that you can test from the comfort of your own home, no live snails required…
Sheet masks are great because they're designed to drench skin in a high concentration of active ingredients, without allowing those ingredients to evaporate. The problem is that a lot of them are oversaturated, so they cause product to drip down your neck instead. Thankfully, this one doesn't – instead it adheres easily to skin and within an hour is dry enough to peel off, revealing skin that both looks and feels noticeably more radiant and hydrated. Ideal for using ahead of a big event or before a big night out because the results are instant.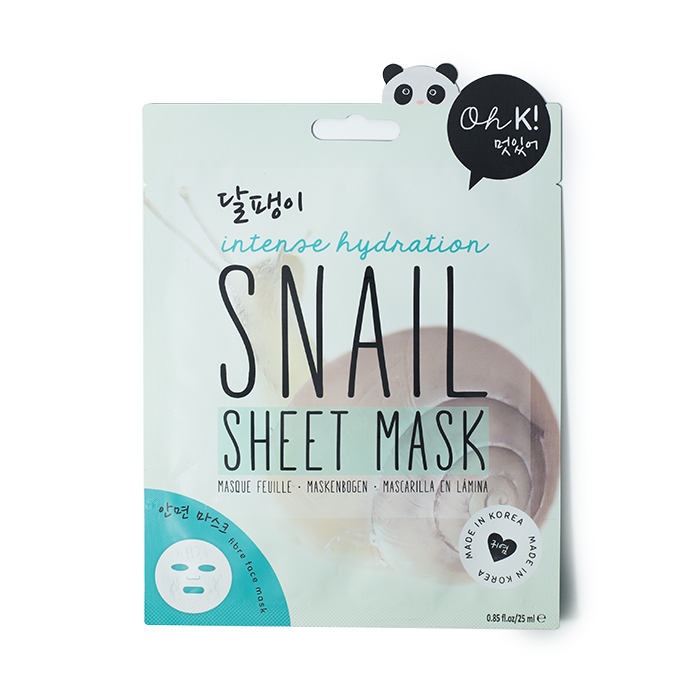 This thick gel has a dense and slightly sticky texture that isn't very easily absorbed – but for good reason – it's designed to slowly release moisture into the skin over a long period of time (whilst you sleep). This capitalises upon the skin's overnight process of cell regeneration and means that you skin is literally working around the clock to heal and hydrate. Ideal for dry, dehydrated, and damaged complexions, in the long-term it works to boost skin health, but even after one use you can expect to wake up to skin that's soft, smooth, and lit with radiance.
Mizon Snail Wrinkle Care Sleeping Pack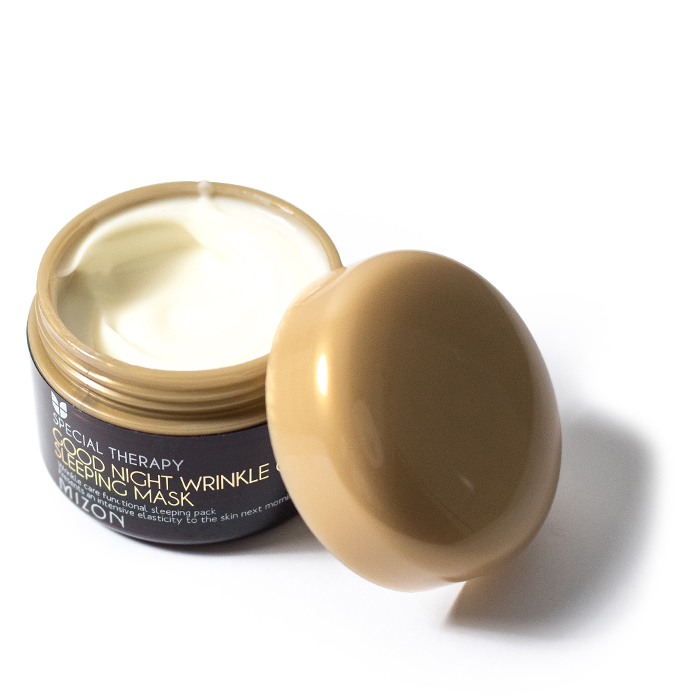 With a light, creamy texture that lathers easily (a little goes a long long way) and a sweet, inoffensive scent, this is definitely the least 'snail slime-like' of the products I tried. Despite its initial pearly-gel appearance, it emulsifies into a cream, which leaves skin feeling soft and comfortable, almost as if it has just been moisturised. It also serves its primary purpose exceedingly well – effectively wicking away all traces of makeup and debris, including stubborn waterproof eyeliner.
Mizon Snail Cushion Foam Cleanser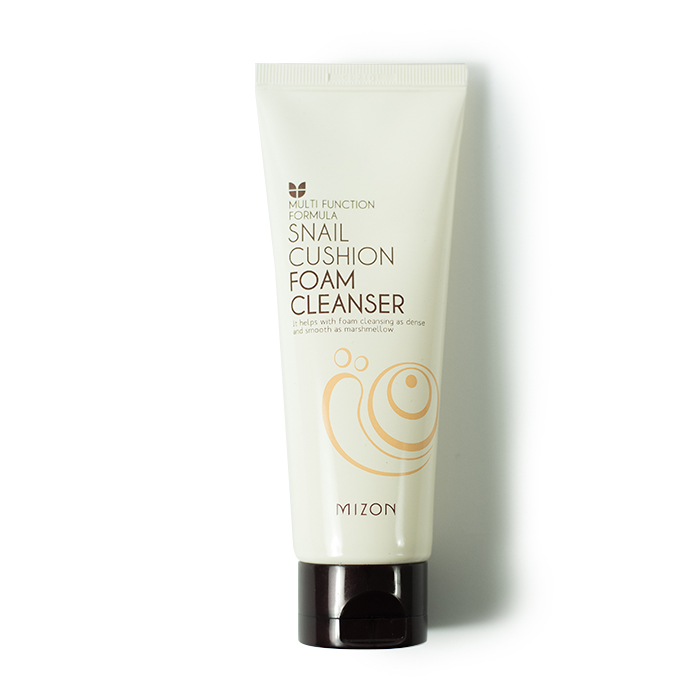 Ideal for oily and acne-prone skintypes, this refreshing gel moisturiser contains a particularly potent (92%) strain of snail mucin, which means that it really is much much more than just your regular hydrating cream. The formula works to both smooth and hydrate skin whilst healing post-inflammatory pigmentation – also known as the dark spots and red marks left behind by blemishes – use it twice daily and you'll notice a difference in a week.
Mizon All In One Snail Repair Cream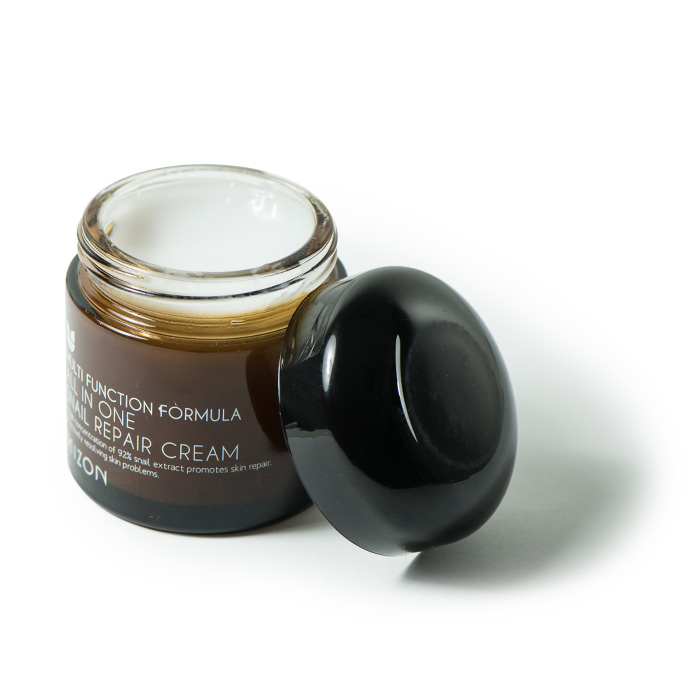 Light and easily absorbed, with a welcome mattifying effect, this serum is the answer to bright, supple skin, and can be used both day and night, layered beneath makeup and moisturisers. The ultra-concentrated blend of super ingredients – of which snail mucin is the star of the show – is enough to rival more expensive products also targeted at dull, irritated, and damaged skin. All skin types will love this must-buy, which again helps to target both blemish and aging-related issues. Plus, it has a delightfully silky texture.
Source: BeautyBay
Share this post